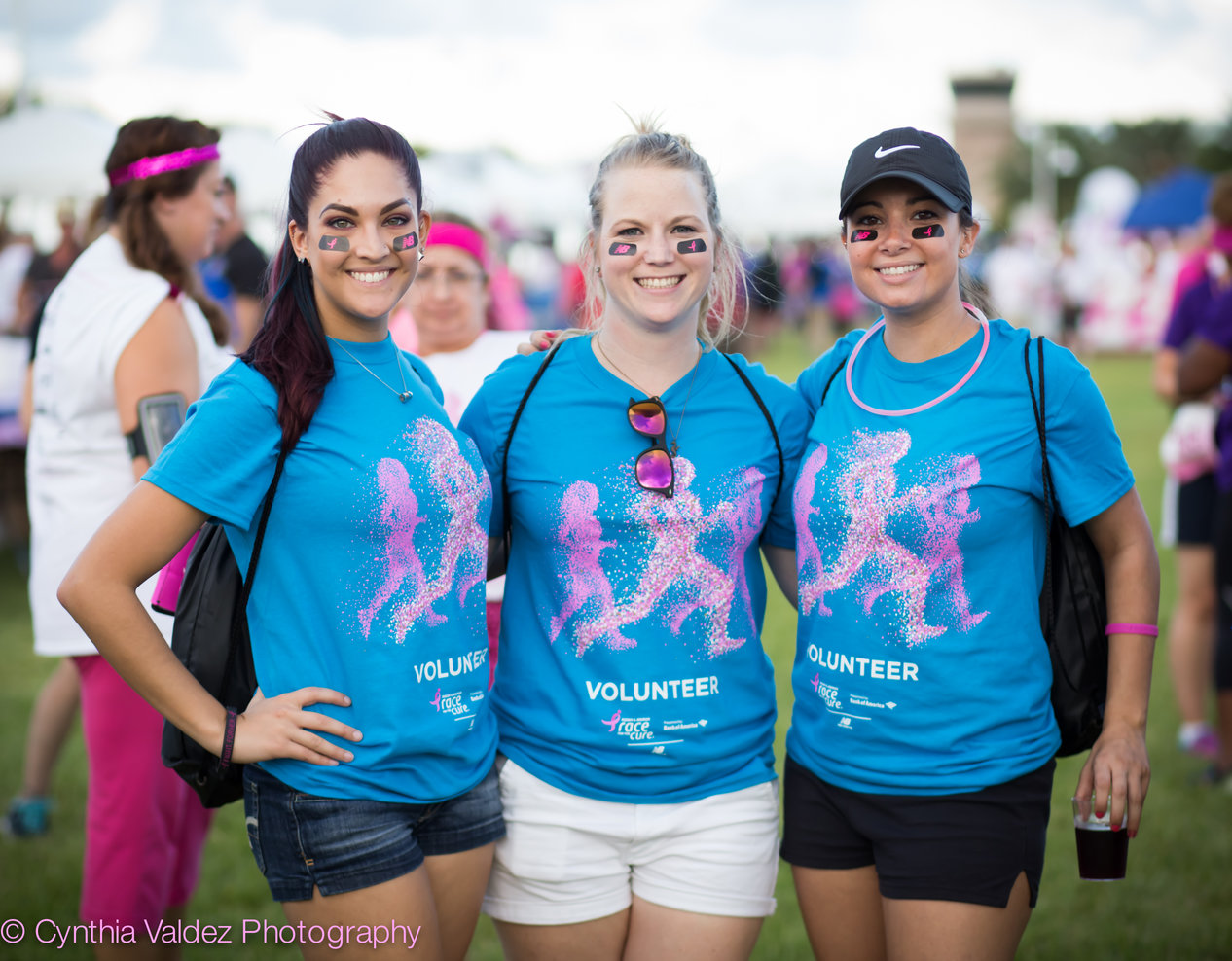 When can you volunteer?
There are two ways you can volunteer for the Race:
1. We are always looking for volunteers to help with pre-Race planning, organization and marketing. If you are interested in helping us pre-Race, please email info@komensuncoast.org
2. It takes hundreds on Race day to provide the best experience to our participants. If you are interested in volunteering on Race day, please email volunteers@komensuncoast.org with any questions or get GLOWING and sign up online today at https://floridasuncoastraceforthecure-volunteer2016.eventbrite.com
Already a volunteer?
Please keep an eye out for our e-mail communications. A Komen Florida Suncoast representative will be contacting you to confirm your shift as well and go over check-in details. Each volunteer will be given a Komen Volunteer t-shirt to wear during their shift.
If you have any questions regarding your volunteer position please feel free to contact the Komen Florida Suncoast office at 727-823-0728 or volunteers@komensuncoast.org