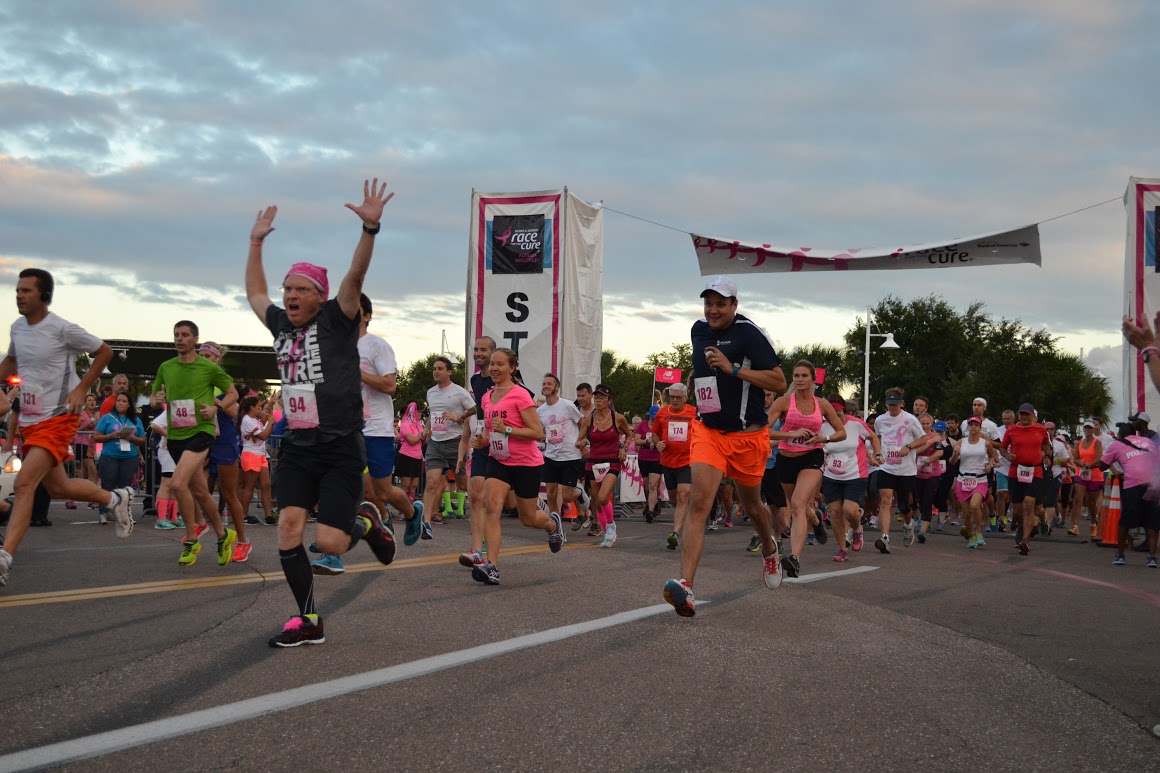 Timed Runners
The 2016 Race for the Cure will once again have both a 10K and 5K competitive (timed) run options.
Your timing chip will be attached to your Race bib number and Race results will be available within 48-72 hours of Race completion.
There is no timed option for Kids for the Cure participants.
Awards
Standard 3-deep age group award winners will be presented with a 2016 Race for the Cure medal. The awards ceremony will follow the conclusion of the timed 10K and 5K events, and will start at approximately 8:45pm.

*COMPETITIVE/TIMED RUNNERS (10K & 5K): Please be sure to check your results BEFORE leaving the Race venue. If you placed 1st, 2nd or 3rd in your age group please be sure to pick-up your Race medal on Race Day- medals will NOT be shipped via mail post-Race.

ALL survivors will be awarded with a 2016 Race for the Cure medal! *Your Race bib must indicate "SURVIVOR" in order to receive the Race medal. Please verify your Race bib before the start of the event. If it is incorrect, please visit the registration table on Race Day.


2016 Race Results