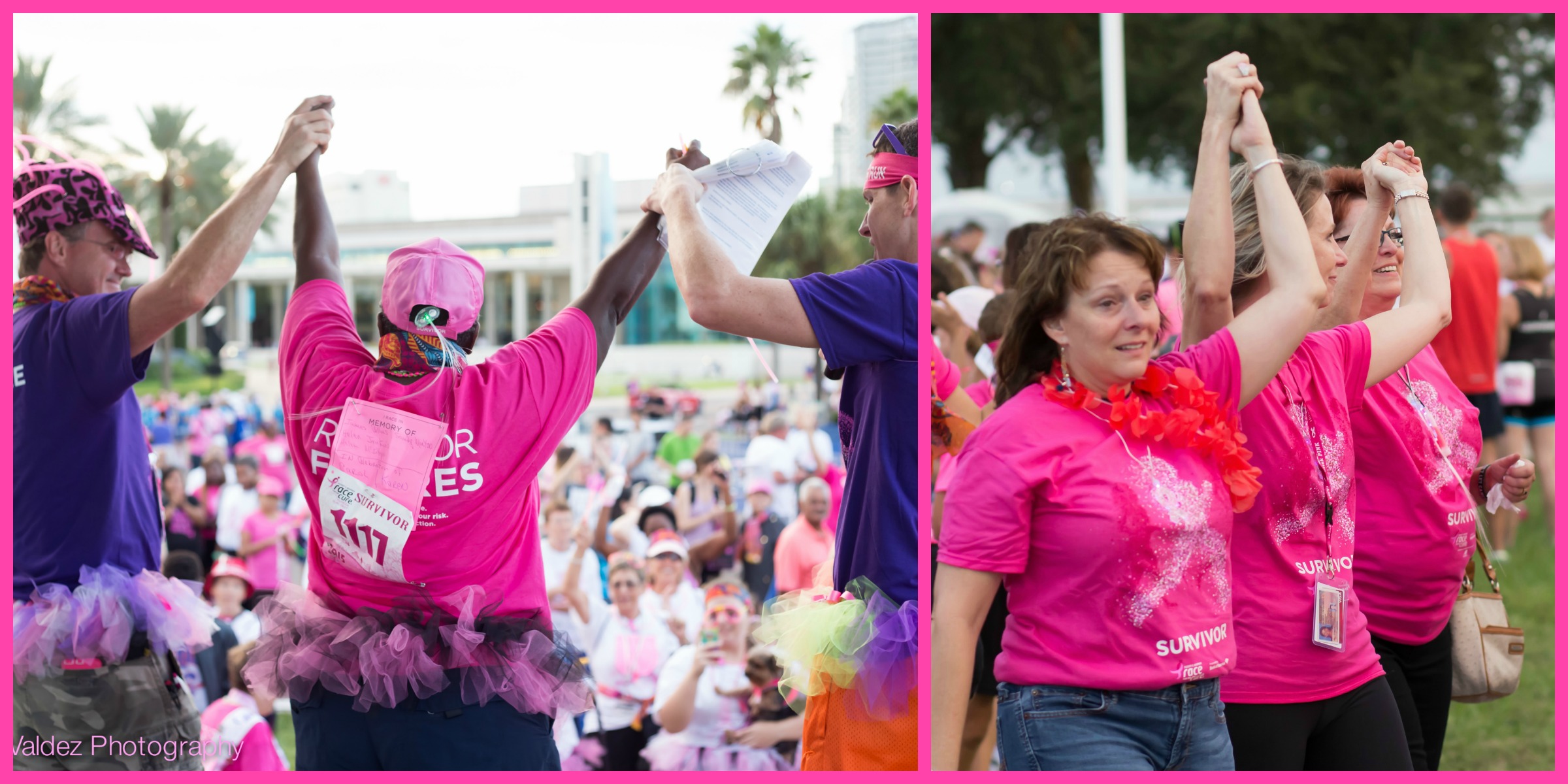 Whether you're recently diagnosed, in treatment, in remission, or metastatic, if you're a co-survivor or supporting family or friends, join others who have been through it too - honor and celebrate your journey. You are the heart of Race for the Cure. We are rolling out the pink carpet especially for you!
Pre- and post-Race refreshments are available in the survivor tent on the Race venue at Albert Whitted Park.
Pre-Race face painting and pampering!
Survivor Sunset Walk begins at 6:45pm- please line up at the survivor tent no later than 6:30pm to participate!
Group survivor photo to follow the Sunset Walk in front of the stage.
This is a celebration of survivors you'll never forget. Your presence at the Race is vital, providing hope and inspiration. Join us on Race Day, and together, we WILL create more survivors.

Register today, sport your pink and be there on October 1st! You can help us run breast cancer out of town even faster by fundraising!